Start your trip off right by using these 7 tips for getting through airport security!
So you've decided to embark on a vacation, but you dread going through airport security.  Maybe you're new to traveling or haven't traveled for awhile and don't know what to expect. Or maybe you're tired of fellow travelers not knowing the process?  Do you stress out, wondering if you'll miss your plane or do you just really hate waiting in long lines?  Prepare yourself.  An increasingly larger number of people are traveling this summer so security lines will be longer than usual.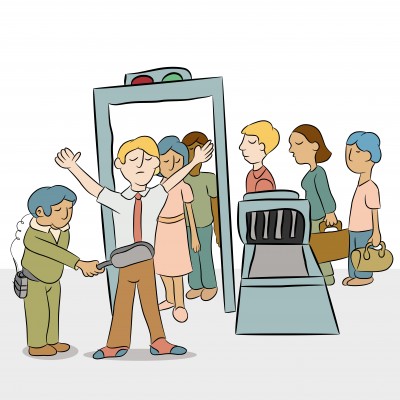 What's a person to do?  Follow these steps to help you get through the line hassle-free and off to your destination without a hitch.
1)      Allow extra time to get through security, both coming and going.  Foreign airports often have several check points you need to go through before you are able to board, so keep that in mind when planning your time.
2)      Have your travel documents available for the first check point.  If you're traveling overseas you'll need a passport book (not a passport card), a valid boarding pass and possibly a visa for the visiting country.  For passport information contact the U.S. State Department at http://travel.state.gov/passport/.  To determine if you'll need a visa, contact the country you plan to visit.
3)      Now comes the fun part!  Remove all outer clothing, coats, sweaters, sweatshirts, etc. and place them in a bin along with your shoes, belt, bulky jewelry, keys, contents in your pockets and small bags.  Larger items, such as carry-on luggage can be put directly on the belt and don't require an additional bin.
4)      Be sure to follow the liquid rule:  3-1-1.  You may take liquid that fits into a 3.4 oz. (100 ml) or less, packed into a 1 quart clear plastic bag with a zip-top, with a limit of one bag per person. You need to include liquids, aerosols and gels in the bag.  You can bring larger (reasonable) amounts of baby food and formulas, breast milk and medications.  These must be declared and may require additional screening.  Place the bag outside your carry-on for easy inspection.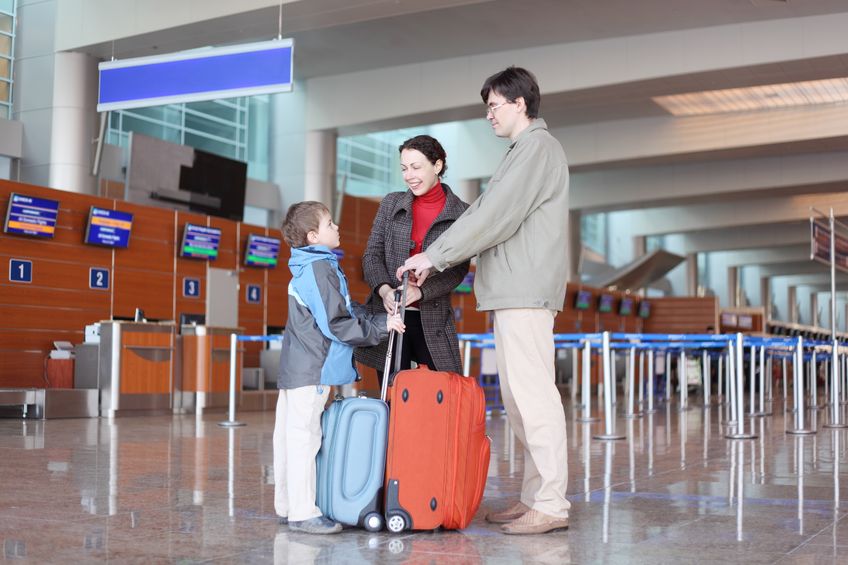 5)      If you're bringing your laptop, it must be placed in a separate bin by itself.  Typically, you'll be required to remove it from its case. Some cases allow you to expose the entire computer without completely removing it.
6)      Follow the instructions carefully when going through the scanner as they vary depending on the equipment used.  If the TSA agent says to stand still, wait to move until you are told to move.  If you have an artificial hip, knee, etc., try going through the scanner.  You may be flagged for further search or not, depending on the equipment.  If the TSA agent requests a pat-down, you can ask for a private room.
7)      If you're traveling with small children, one parent should go first into the scanner, followed by the children and lastly another parent.  At the end, gather up all your belongings being sure you don't leave anything behind.
8)      Consider applying for Global Entry if you travel often. Click here for more information. It will save you time upon returning from a foreign country. For domestic travel, TSA Precheck will also speed you through security both departing and arriving at the airport. For more information on TSA precheck, click here. In addition, you can opt in for the CLEAR program for faster identification. Click here for more information on the CLEAR program.
With a little preplanning, your trip through security should be smooth and hassle-free. As changes occur, we keep up-to-date on what you need to have a smooth trip and be in compliance. We hep all our travelers be prepared so you don't have any surprises at the gate. Call us when you are ready to take your next trip, we'll provide you with all the details so you are ready to go!