Gather your family for an unforgettable holiday with a European Christmas Market River Cruise.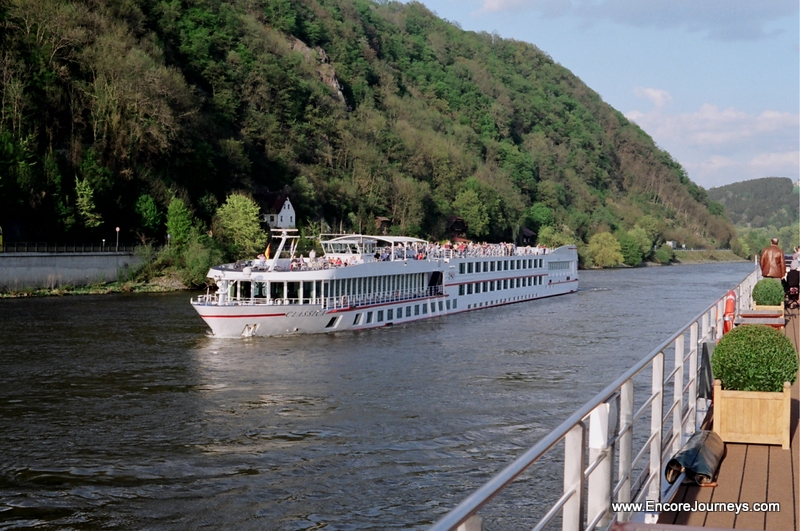 Have you been thinking about a European Christmas Market river cruise?  The tradition of Christmas Markets goes back in history to the late Middle Ages. Here, merchants invited people to purchase hand-made gifts, gingerbread, mulled wine and sausages. Today's Christmas markets offer much of the same in the heart of European cities. 
On a river cruise, you'll see the spectacular holiday decorations adorning cities and towns, each with it's own personality. Imagine strolling down winding streets tasting the many wonderful local delights while engulfing your senses with Christmas boutiques unlike any other.  In addition to the holiday markets, you'll have the opportunity to discover the area with an included tour or on your own.
Give the gift of lasting memories – A Christmas Market River Cruise
Don't struggle with finding Christmas gifts for those loved ones, take them on a trip they will never forget–a Christmas Market River cruise. There's always something to see on a river cruise. The many Christmas decorations will enhance your cruise like no other time of year.  On your cruise, you'll discover amazing local, delectable cuisine made daily and representative of the local area. Your cuisine, which is typically and shopped for at the local markets, will be freshly prepared and delightfully displayed at your evening meal. You'll be entertained and pampered by the staff all while taking in the local customs, scenery and sights. There's always something to see and do while cruising or docked.
While not all river cruise experiences are alike, we  will help you pick the perfect cruise based on your input. We are river cruise specialists and work with companies who focus on English-speaking clients. As specialists, we know what each cruise line has to offer and how they differ so you get the cruise vacation you've been wanting. Call us today to begin the discussion.