Take your family on a Christmas Market River Cruise.
It may seem a little premature to be thinking about Christmas. But before you know it, December will be here and also Christmas! Have you struggled with finding just the perfect gift for your family? Imagine how they would feel if you presented them with an experience that they only dreamed about?
Gather your family for an unforgettable Christmas Holiday with a European Christmas Market River Cruise.  All along the river you'll discover Christmas markets just like those during the Middle Ages when towns throughout Germany, began this yearly tradition.  The idea for these open-aired markets, going back into the 1300's, quickly spread throughout Europe.  Local merchants and craftsmen were the only people allowed to sell their wares, which led to unique markets within each region. Typically showcasing local ornaments, decorations, crafts and spectacular food, these markets today are found in over 1,000 cities and towns.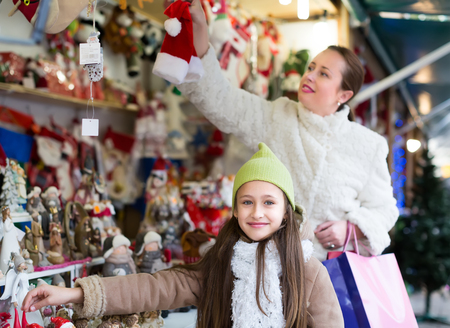 Christmas markets capture the charm and authenticity of an old-fashioned era.  They're mostly located in the center of the old city center where the merchants set up their booths. Each vendor allows visitors the opportunity to indulge their senses with Christmas delights. Stalls feature a variety of handmade crafts, often representative of the area, and can include such items as nutcrackers, hand-painted porcelain and Bohemian glass ornaments, figurines of elves in pointy red caps, wooden crafts, indigo prints, Dresden's blue-and-white ceramics, toys, handmade jewelry, pewter crafts, Nativity figurines, leather apparel, and beeswax candles depending on where the market is located.
Each market also offers a variety of delectable local food ranging from gingerbread to sausages which may be as distinct as the town itself.  Some cities, such as Regensburg, Germany offer dumplings with vanilla sauce.  Dresden, Germany makes the world's largest stollen, a four-ton fruit cake (unlike our traditional fruit cake), which is then cut up to feed visitors.  Munich, Germany offers potato pancakes while Prague, Czech Republic sells honeyed gingerbread and vosi hnizda (nutty cookies heavy with rum).  Many cities offer roasted chestnuts and almonds along with sweet mulled wine, with flavors that vary from village to village.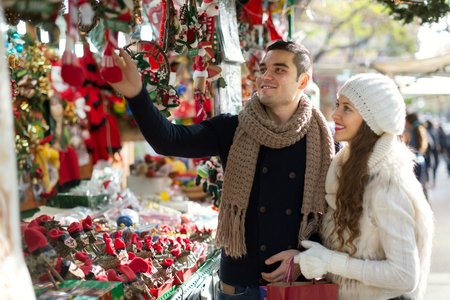 Bring alive the enchantment of the holidays with the sights, smells and tastes of Christmas.  Holiday markets are presented in a festive environment, complete with locally decorated buildings, costumed vendors, Nativity scenes and Christmas music to set the holiday mood.  Some cities offer horse-drawn carriage rides and even Medieval Christmas markets. You'll delight in seeing St. Nicholas and his cohorts—an angel and a demon in Prague; La Befana, the Christmas witch who traditionally brings Italian children presents in Rome, and elves in various costumes, based on the local.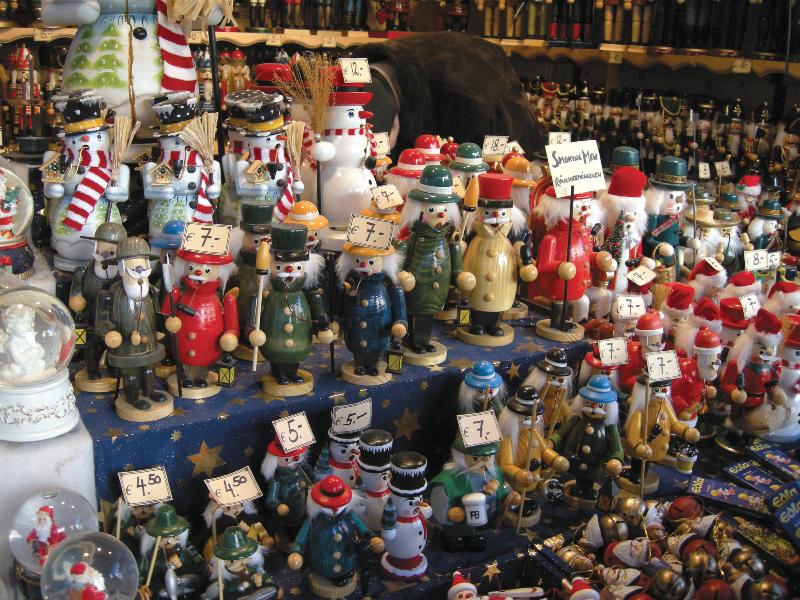 In addition to watching the scenery go by as you float down the river, you'll have the opportunity to visit locations with spectacular holiday decorations.  Imagine strolling down winding streets tasting the many wonderful local delights while engulfing your senses with holiday boutiques unlike any other.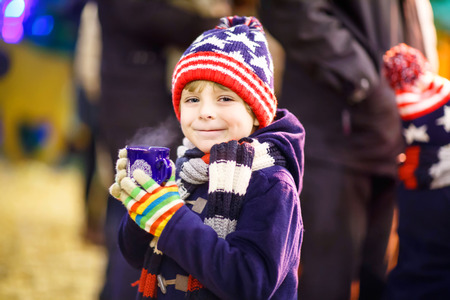 When you visit Europe during the Christmas season, you'll have the opportunity to experience first-hand where your family traditions began.   Bring along your family so they can connect to their family traditions unlike any other experience.
Christmas markets are generally open from the last weekend in November and end on December 22.