Creating remarkable trips just for you
Do you belong to a group that connects with a European country by language, heritage or both? The best way to bond to that heritage is by traveling there.  Or perhaps you have a group of friends or family that want to discover a region in Europe . Connect with locals through cultural, historical or culinary experiences.
A customized, authentic journey will let your group or family experience the attributes of that country while getting an insider's perspective on unique locations, food and spirits.  We take your ideas and tailor them into a trip unlike the typical tour.  Every detail is customized for your group's enjoyment and our goal is to exceed your expectations.
Let your group members view life as a local as they discover out-of-the-way places that typical tourists long to find.  Indulge yourself with a pastry from a famous and charming café in Vienna, where royal families have frequented for more than a century. Peruse the fascinating hidden passages in Lyon where you'll discover architectural gems known only to locals.
Feast on authentic, regional foods from restaurants frequented by locals.  Expand your historical knowledge as you visit a battlefield from World War I with a local historian who weaves stories into his presentation.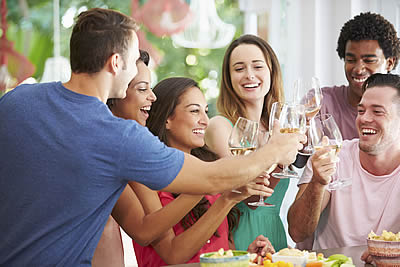 Visit the cellars of a winery in Burgundy and learn all about wine making from the owner as you sip on the various varieties locally produced.  Embark on a fun-filled pub crawl in Dublin while enjoying Irish musicians entertaining you with folk songs. Enjoy a cooking class with locally grown food that recreates the tastes from your heritage.